A simple trick to fix the low dialog volumes of a DTS audio track played with a Realtek is to use the Loudness Equalization.
Click to Read MoreClick to Close
I am using Home Media Player Classic x64 v1.9.8 (24-10-2020) to play movies on my Windows 10.  My Motherboard is a Z270 Gaming Pro Carbon with a Realtek® ALC1220 Codec.
When playing movies with a DTS audio track, the volume is always really low compared to movies with an AC3 audio track, especially regarding the dialogs.
It was not the case when I initially installed Windows so I presume that this is a regression due to some driver updates... But a simple trick was to enable the Loudness Equalization via the Realtek HD Audio Manager.
If you don't know how to open the Realtek HD Audio Manager, open it directly from Windows Explorer or with Win+R: C:\Program Files\Realtek\Audio\HDA\RtkNGUI64.exe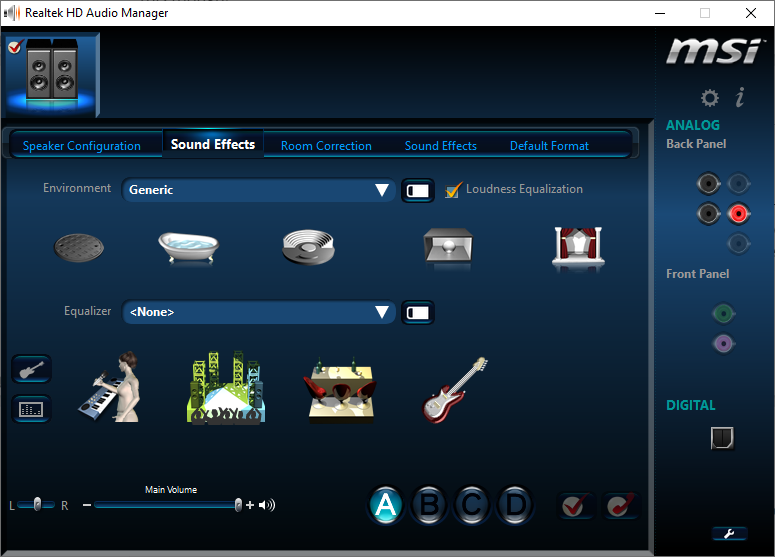 Et voilà,